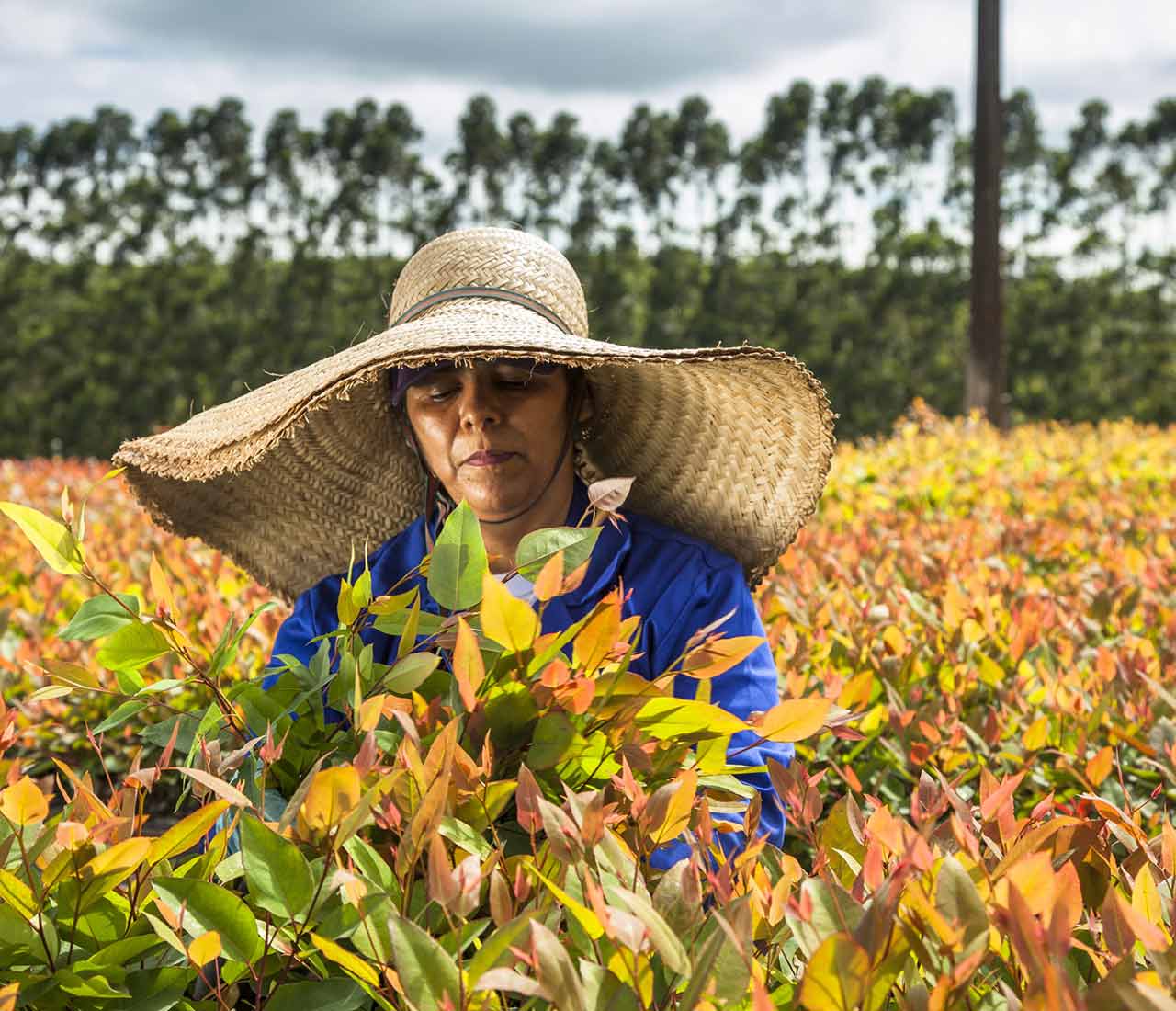 Technology
Genetic material of eucalyptus with desirable characteristics for the manufacture of dissolving pulp is produced and selected. This material is tested under field conditions for six years, after which the best performing samples are released for commercial planting.
Production of seedlings
From the genetic material selected we grow shoots, which will be used to produce new seedlings. In this 90-day period, future trees receive special care such as temperature, humidity, lighting and fertilization until they are ready for field planting.
Soil preparation
The care of the new home of the eucalyptus seedlings begins with the mapping of the soil to enable separation of the production areas and reserve areas. When necessary, it is decompressed with subsoiling. The nutritional status of the soil is improved with balanced fertilization.
Planting
The planting of eucalyptus seedlings can be done in two ways: manual or mechanical. The seedlings are arranged respecting technical and environmental criteria that ensure their perfect development and the maintenance of environmental quality in the areas where they are planted.
Maintenance
The seedlings are fertilized soon after planting. The company carries out permanent monitoring of the plantations to control weeds, pests and diseases.
Harvesting
After around six years the trees are harvested, with the bark, branches and leaves left in the field, where they aid in nutrition, physical structuring and soil protection.
Transport
The eucalyptus logs are shipped and transported in special trucks to be processed.
Sustainable forest management